Urban Sketching: How to Make Places and Buildings Talk
08.10.2023 - 14.10.2023 Rügen |

Danny Hawk urban, sketching, drawing, watercolor, watercolour 1289 EUR
Discover exciting urban sketching subjects and learn how to create atmospheric drawings of the places you've visited with vivid colors, an interesting composition and a combination city and nature.
With just a pencil, a fountain pen and a few watercolor pans, we'll learn how to make our sketches "talk". Through an array of practical exercises and on-site sketching, we'll not only focus on architecture, but also foliage and skies as well as creative elements such as white space and text.
In particular, our course will deal with the following questions:
- How do I choose an interesting perspective to sketch from?
- How do I approach a complicated scene and pick the right subject to focus on?
- How do I design my page layout so that it's balanced and lively?
- How can I play around with white space, outlines and skies to give my subject a new twist?
- What are easy ways to integrate trees and foliage into my sketches?
- How can I make my watercolors look vivid and create textures, shadows and depth?

Target group: Beginners with prior knowledge as well as advanced sketchers who would like to learn new techniques. Participants should be able to walk and possibly ride bikes for a while at a time.
Group size: min. 6 persons, needs to be achieved at last 6 weeks in advance of the starting date of the course. max. group size 12 persons
The course will be held in German and English.
Accommodation: Kurhotel Sassnitz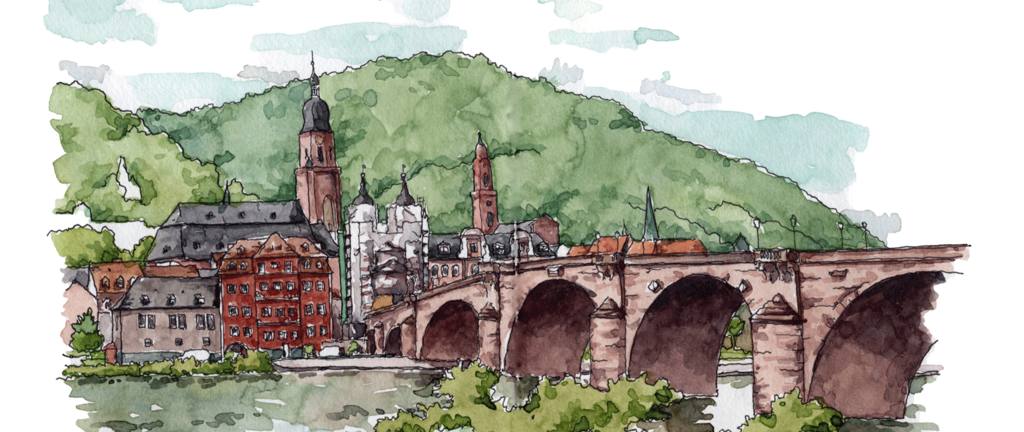 Photo: Danny Hawk