Watercolor painting and yoga holiday in Slovenia, Sinji vrh
07.10.2023 - 10.10.2023 Sat, 11:00 - 12:00 Sat, 11:00 - 12:00 Sat, 13:00 - 13:00 Sat, 16:00 - 21:00 Slovenia |

Luisa Diaz Chamorrow 660 EUR
This is a special invitation to those who have a passion for watercolor painting and wish to escape the everyday hustle and bustle to immerse themselves in the serene beauty of nature. Join us on a remarkable journey to Penzion Sinji vrh in Slovenia Vipava valley, where we combine the joys of painting and yoga amidst breathtaking surroundings.
Mark your calendars and plan a visit to Penzion Sinji vrh this October to create unforgettable
memories in one of Slovenia's most charming destinations. Get ready for a truly remarkable journey of watercolor painting, yoga, and immersion in the beauty of Slovenian nature.
The Watercolor Course:
We will start working on sketching and composition then on watercolor techniques. We will
focus in landscape and nature. The course structure is suitable for beginners and
intermediate level. The classes will be totally focus on teaching with demonstrations given at
every stage, helping students clearly learn each technique at first hand. Step-by-step
guidance will help you grow in confidence while still encouraging you to develop your own
style.The transparency and freedom of watercolor allow expressing the emotions.
We will have the possibility to sketching outside.
Program:
Saturday, 7. 10. 2023
- Meeting at Sinji vrh at 11-12 o'clock, settling in rooms at Penzion Sinji vrh
- Welcome lunch at 13h (at Sinji vrh guests are served food, which is mainly produced
on their own organic farm, always seasonal and fresh).
- Afternoon: watercolor painting course, starting from the basics, drawing and
composition
- Relaxing yoga before dinner
- Dinner
Sunday, 8. 10. 2023
- Breakfast
- Hike to: Otlica window
- Yoga in the embrace of nature and next to one of the energy points in Slovenia*
- Lunch at Sinji vrh at 13h
- Afternoon watercolor painting course
- Dinner
* In Slovenia, several sites are considered to be energy points: these are specific locations where the energy is believed to be particularly strong or concentrated. These points attract visitors seeking a deeper connection with nature and a sense of spiritual well-beingMonday, 9. 10. 2023
- Morning Yoga for everyone before breakfast
- Breakfast
- Watercolor painting course
- Lunch at 13h
- Afternoon visit to towns of Ajdovščina, Vrhpolje and/or Vipava
- Wine tasting at one of the Slovenian best wine cellars
- Dinner at Penzion Sinji vrh
Tuesday, 10. 10. 2023
- Morning yoga for everyone before breakfast
- Breakfast
- Watercolor painting course
- Lunch at 13h
- After lunch we leave Sinji vrh with all the fulfillness of this retreat and ready for new
adventures
The Watercolor Tutor:
Luisa Diaz Chamorro is a professional self taught painter, born in Málaga, Spain on May
20th, 1970. She lives and works in Rivoli, Italy. She paints from when she was small and in
recent years studied watercolor with master painters from Italy, France, Spain and UK. She
has been teaching arts from the last 5 years. Mastering the techniques of watercolor,
softpastel and oil. She offers painting holidays and courses mainly in Italy and Slovenia.
To know more visit her website www.diazchamorro.it
or instagram: @Ludchamorroart
The Yoga Tutor:
Jana Mancevic is a former journalist with a deep-rooted belief in finding the goodness in the
world. Over the past 8 years she's been dedicated to the practice of yoga and has attained
certification as a yoga teacher (RYS300). "Being a yogini, I find solace in nature and have a
genuine passion for exploring new places, immersing myself in diverse cultures, and
connecting with people from all walks of life. As an everlasting optimist, I embrace life's
adventures with enthusiasm and also have a deep appreciation for various forms of art,
especially painting," Jana describes herself.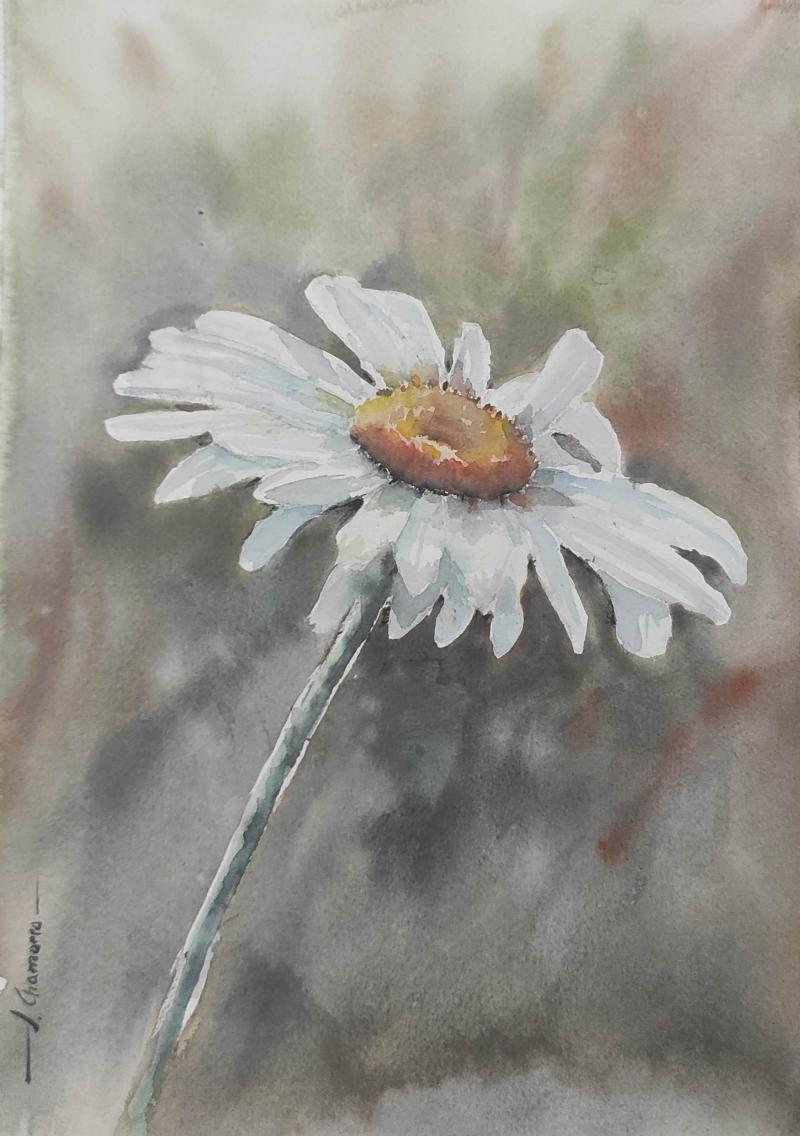 Luisa Diaz Chamorrow